TBH FLEX 1.0 & TBH CARE 1.0 TOOLKITS
The TBH memory care products are cognitive stimulation programs developed for clients facing memory loss.
TBH FLEX 1.0 targets a population with mild cognitive impairment to early stage dementia.
TBH CARE 1.0 is facing a cohort with moderate stage dementia.
You get all you need to lead an engaging, scientifically grounded programs that build connection and vitality and empower participants with wellness interventions tied to improving outcomes in dementia.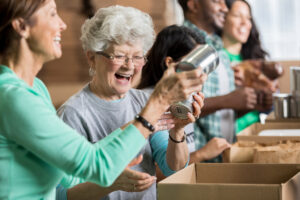 Cognitive Stimulation. Classes incorporate brain wellness interventions that activate thinking and improve quality of life.

Social-Based. The programs include the intentional use of social engagement workouts to foster connections and reduce feelings of social isolation.

Integrated Wellness. Themed workouts address the value of body, mind and spirit interventions for maintaining well-being.

Experiential. Classes include hands-on multi-sensory workouts and stress reduction exercises beneficial for those with memory loss.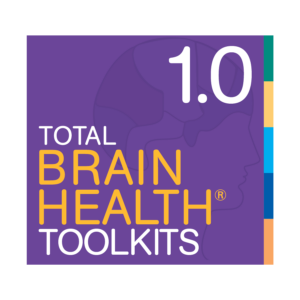 TBH FLEX 1.0 TOOLKIT
What's Included
TBH FLEX 1.0 Trainer Materials
Step-by-step scripted classes with group-based brain workouts that stimulate cognitive fitness. Click here to preview sample pages >
Additional Materials
Worksheets and handouts, planning materials, professional education articles, and "Get the Word Out" resources help make your work even easier. Click here to preview a sample resource from TBH FLEX >
Support from TBH Experts
Easy access to staff by email or phone.
Always Available


TBH Toolkits at your fingertips. Renewable 1-year license.
How It Works
Sign Up! Sign up now for your annual license.
Get Started! Access your password-protected online trainer materials and resources 24/7.
All Set! Use the online materials to start facilitating rewarding brain training classes.